Discover more from Joachim's Blog
I share tips for entrepreneurs, productivity hackers, and busy people.
The Only Productivity Method You Need Is Getting Things Done
And why it's still the top-ranking organization method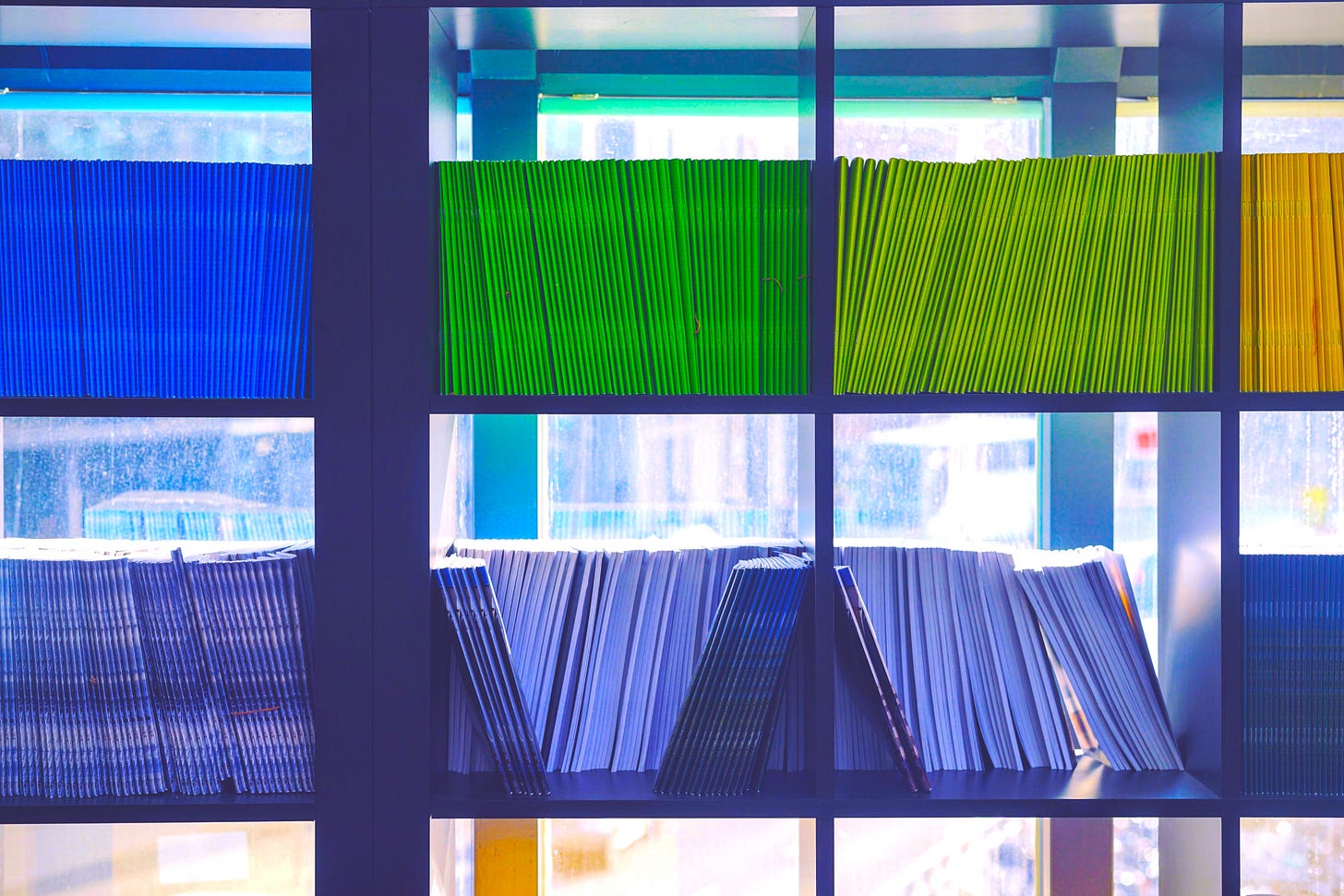 When I first encountered the book Getting Things Done (GTD), by David Allen, I was blown away. The personal productivity method described in the book—also called Getting Things Done—clicked with me immediately, and I started implementing it in my daily life. The result was fast: after only a few days, I observed an increase in focus and a decrease in work-related stress. I can't measure it, but I'm sure this book helped me save thousands of hours.
Personal productivity is a life-long learning process. Over the years, I've tried different methods or adapted existing ones to make the most of my working time, but each new technique reminds me of some aspects of the GTD method. I've also seen people struggle with their personal organization until they understand the concepts of this book.
In this post, I will introduce you to GTD and show you why it's still the top-ranking productivity method.
Why you need an organization method
The average worker is interrupted between 50 and 60 times per day. Each one of these interruptions creates an input that needs to be understood and sometimes transformed into a task. If we all receive so many inputs, why do some people seem to be better at turning them into action? The secret lies within their personal organization system.
Feeling overwhelmed by those inputs is natural, but it's also your responsibility to organize them. Without a way to capture them, you either let them overwhelm you or you forget them. In both cases, you will add stress due to too many tasks or unhappy colleagues.
A good organization system will help you to capture inputs as they come and organize them so they don't take over your day. If inputs are sorted and stored somewhere safe, you can always have a look at them later. With more time to spend on tasks and less time spent on interruptions, you can finally get this big task done in time. And once it's done, you can rely on your system to tell you what to do next.
How to use Getting Things Done
According to David Allen, Getting Things Done is "a personal productivity methodology that redefines how you approach your life and work." It's a framework to organize your life and work systematically. To put his method into practice, David Allen developed a simple logic tree diagram shown below. I adapted it to streamline some of its components, but the original is very similar and can be found in the book.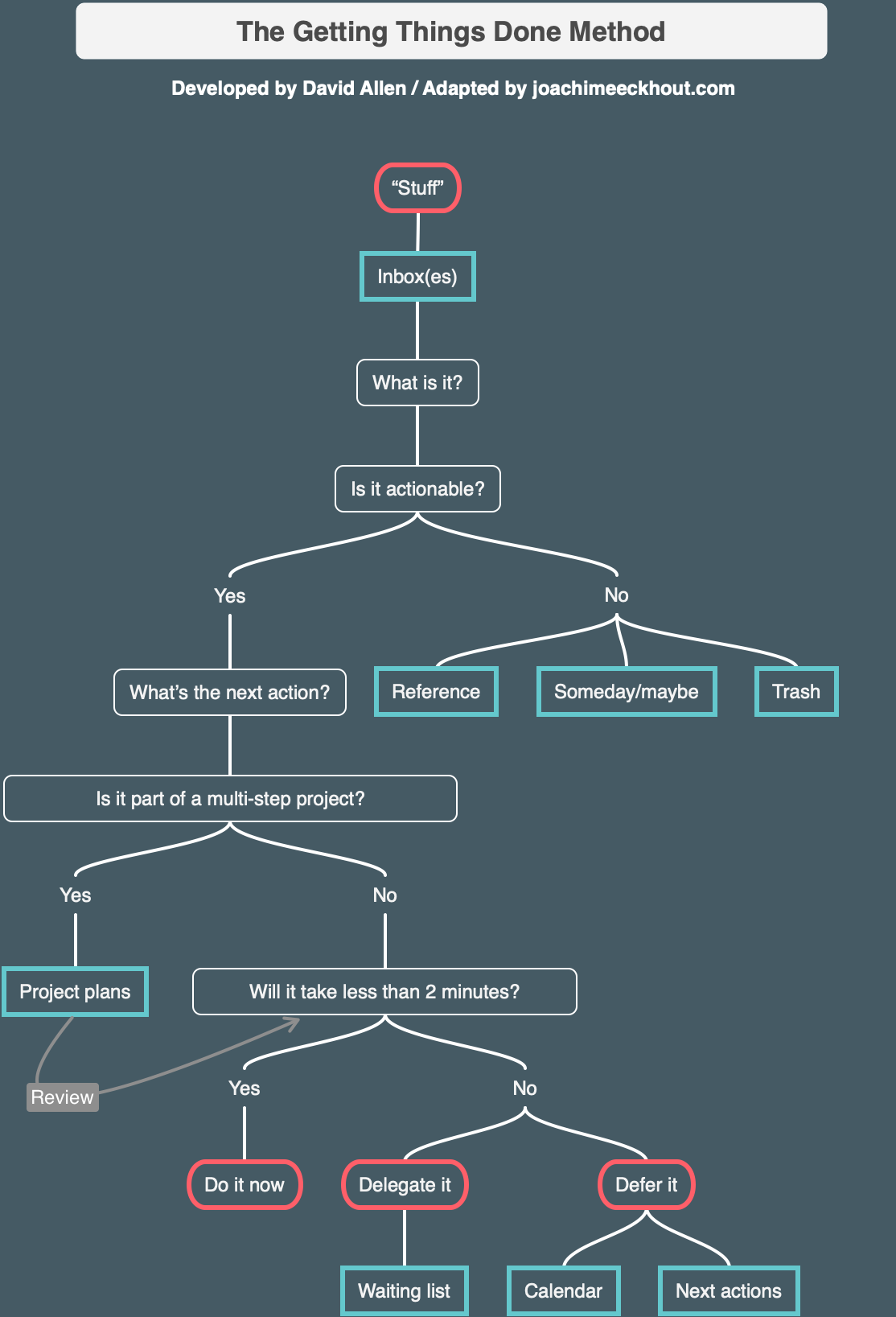 The 5 principles of GTD
For me, the genius of this method starts at the top, with the "stuff." David Allen built an organization system where all kinds of inputs are treated the same way. By moving these inputs along the logic tree, you sort them into specific places that can be used in the corresponding context. At first, it can seem a bit daunting, but after some days of practice, this logic tree becomes second nature.
The GTD method can be divided into 5 steps:
Capture
"Stuff" should be captured as soon as it comes to your attention. "Stuff" is coming from all directions: emails, instant messaging apps like Slack or Microsoft Teams, notes on your desk, phone calls, meetings, etc. Even ideas you got in the shower are "stuff" that needs to be captured as soon as possible (we all know how fast these ideas go away). To capture them, you will need a system of inboxes I will explain later.
Clarify
All "stuff" needs some clarification. Pausing to understand an input is an easy way to get the most out of it. This step can be as fast as a few seconds or take a bit longer for more complex inputs. The logic tree described above uses a series of question to clarify each input:
"What is it?": This is an informal question and usually takes a microsecond. The goal is to make you think about each "stuff" more deeply and understand its nature. It's also helping you to clarify whether or not an input is worth your time.

"Is it actionable?": You can't always have a direct action linked to an input—sometimes the information doesn't need a follow-up action. This is the first junction point in the clarification of "stuff." Non-actionable inputs will be sorted in a sub-system I will describe below.

"What's the next action?": If an input is actionable, you need to ask what the next action is. The answer will give you a task you can then organize.

"Is it part of a multi-step project?": Some of the "next actions" are more complex than they seem and could lead to a multi-step project. In this case, they should be organized in a project system, described later in this post.

"Will it take less than two minutes?": This is a critical part of the GTD method. When designing the system, David Allen was conscious that an organization system with too much maintenance is overkill. The two-minute rule fixes this issue. If a task takes less than two minutes to complete, you better do it right away. The effort required to organize it in a system will cost you more than the time it takes to complete it!
Organize
With a clear picture of where your attention is needed, you can park the "stuff" in the right place, where you are sure to find it when you need it. For more details on how to organize your system, refer to the next step.
Review
Frequently reviewing your work is key to keep the system running. Priorities change, and reflecting on what's left on your plate is important in order to keep your system up to date. GTD uses a system of daily and weekly reviews:
Daily reviews: At the end of each day, take five to ten minutes to reflect on what you have done during the day and reorganize priorities for the next day (like uncompleted tasks or new priorities). You can also keep a daily log—it's a great way to create a feeling of completion, and it helps for your weekly review.

Weekly reviews: Somewhere in your week, you need a deeper time to entirely review your system. The best time is typically on Friday before leaving the office or over the weekend. During the weekly review, you look at what has been done during the week (your daily log could be a great place for that) and prepare for the coming week. To do so, you should review your entire system. Update your project plans and next actions and select some for the coming week. Assign a day to each of these tasks so that when you start your week, you have a clear picture of what to do.
Engage
This system would not be called Getting Things Done without involving a lot of action! When your personal organization system is running smoothly, you have more time to do the things you want. The weekly review also helps a lot to keep your priorities up to date. A lot of work-related stress is due to the impression of urgency with tasks. GTD helps you remove this feeling by gaining a clear idea of what to do and when to do it. Without the constant uncertainty, you can find the time to focus on a task you selected for yourself.
How to set up your organization system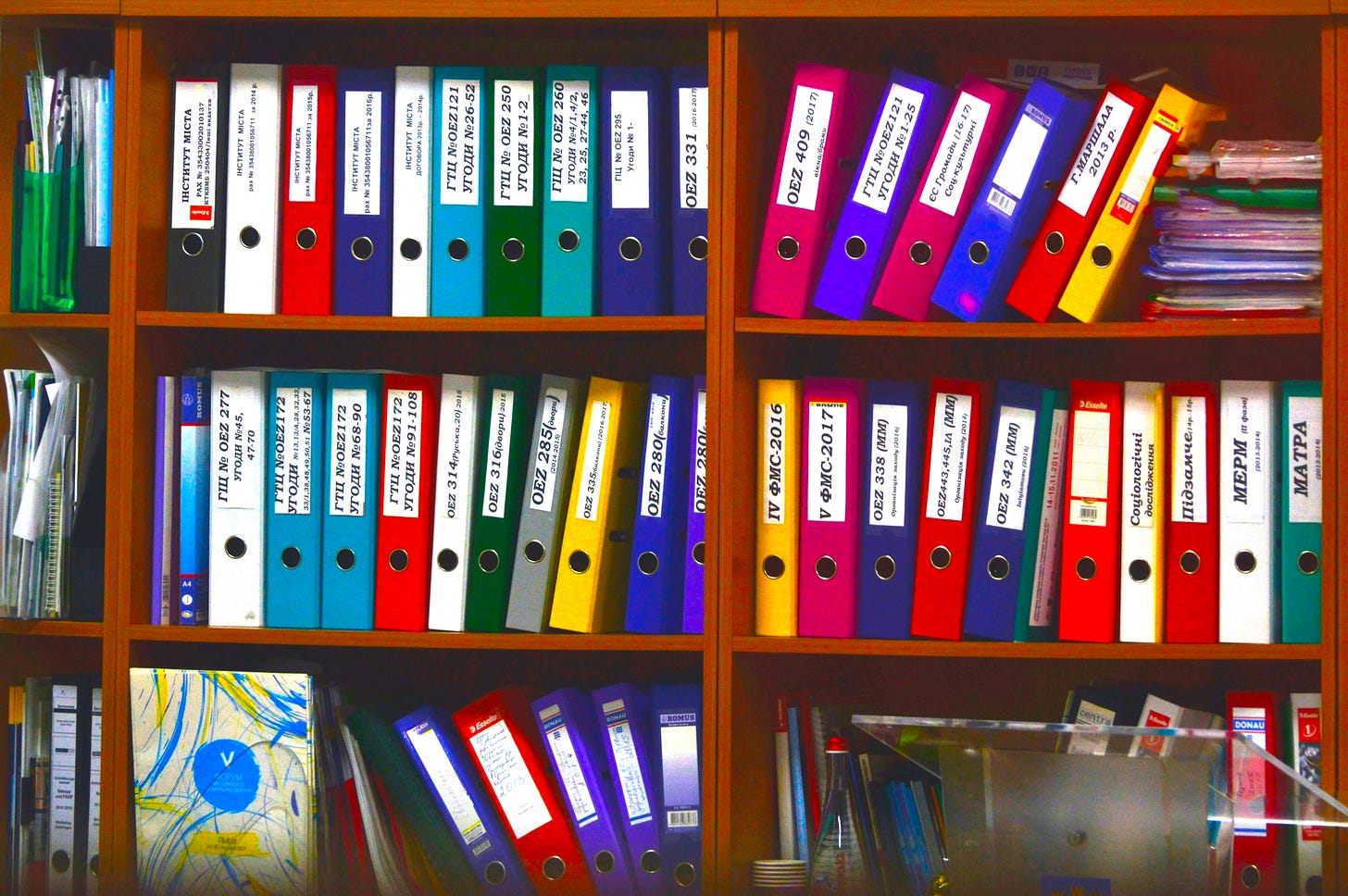 To make the system work, you first need to build a few "boxes" to store your "stuff":
Inbox(es): You need inboxes to capture the "stuff." You should already have used some of them, like your email inbox. What most people miss is that software inboxes are meant to be temporary storage places. It's also common to have several inboxes, but to work, they need to be consolidated in one organized system. With GTD, you can use one or several inboxes as long as they are treated the same way, meaning that every bit of information you collect in them goes through the logic tree. Here are the inboxes I use:

Email inbox: I use my email inbox as temporary storage to receive emails. Once I read them, the information they contain goes through the GTD logic tree and the email is archived (that's called the zero inbox method).

To-do list inbox: I use the inbox in my to-do list app (Things 3) to capture ideas, personal tasks, or verbal inputs from meetings or chats. It's also accessible on my phone, so I can add an input at any time.

Slack messages: I treat the whole app as an inbox—every message in there is an input to be sorted, like an email.

Monday.com notifications: We use this app with my team to manage our projects (it's similar to Asana or Trello). The built-in communication system notifies you if someone mentions you on a project note or tags you somewhere. Each notification I receive is an input as well and must be sorted with the GTD method.

Reference: Sometimes you want to keep some information for later, like a meeting note or an article you read online. That's how the reference system comes in. Evernote and Notion are great apps to use to build a reference system. Some people also like to keep an analog reference system, and the book goes into detail on how to create one. I keep everything digital as it's easily searchable and accessible. Your reference system is like a second brain. It's also used to keep notes on things you read in books or heard in a podcast, for example. I recommend keeping a system that requires as little maintenance as possible. Using tags is a good way to keep everything centered in one place without having to manually sort into folders.

Someday/maybe: Some "stuff" may be relevant, but not actionable right now. In those cases, it's recommended to keep them in a special list called "someday/maybe." I keep this in my to-do list. What's crucial with this list is to remember to review it regularly. It's a great place for fresh ideas you may have forgotten.

Trash: Trashing unnecessary emails or messages is the best way to remove them from your mind. Don't forget to press the trash button to declutter your system.

Project plans: Multi-step projects require their own system. It's important to break down big projects into smaller bits that can be done independently. For those, a dedicated box is important. You can use a project management software (good for teams), a to-do list with project folders, or even a notebook.

Waiting list: It's frustrating to delegate and task and realize weeks later that it hasn't been done. The waiting list can solve your problem and allow you to delegate tasks in confidence. Delegation needs follow-up, and the waiting list keeps track of everything you've delegated. Like inboxes, you can have different waiting lists depending on how you work. I keep a waiting label in my emails and in my to-do list, for example. Every Thursday, I go through them and follow up if the task hasn't been done.

Calendar: This is a no-brainer, as most of us are already using a digital or analog calendar. GTD makes use of it for "stuff" that is time-related.

Next actions: This is "stuff" going on your to-do list. An important lesson I learned from GTD is to put due dates on a task only when it has a real deadline (meaning something bad will happen if it's not done on time). In all other cases, the review system will help you keep your to-do list without a due date, which is a great way of reducing your stress.
With those different systems set up, it's easy to keep consistent organization with GTD.
GTD is everywhere
If you are still not convinced about the benefits of GTD, let me show you how it became ubiquitous in our work environment.
Several popular productivity methods are inspired by GTD and use a similar logic tree to organize inputs and chose what to do next:
Inbox Zero: The key concept is to use your inbox as temporary storage and then sort, archive, or delete emails. It's basically GTD applied to email.

Bullet Journal: It's an analog alternative to GTD (using a paper notebook and a pen). Similarly to GTD, the Bullet Journal method offers an organization system to sort all your inputs in different buckets called "collections." Like GTD, it uses a recurring review principle to keep the system up to date (it's great for people struggling with digital tools).
Even older techniques like Agile (or its derivatives like Scrum) can be applied more easily by using GTD. Agile uses a similar concept: collecting data on a project, planning the different steps, and then doing them in a short cycle called "sprint." At the end of a sprint, the team can review the project and start preparing the next cycle. It's very similar to a GTD workflow, but applied to a team instead of an individual.
GTD is also built in the tools we use. Most of the apps we use for work use an inbox, an archive, and a trash function. GTD is everywhere, and ignoring it could cost you a lot of time.
Make GTD part of a bigger framework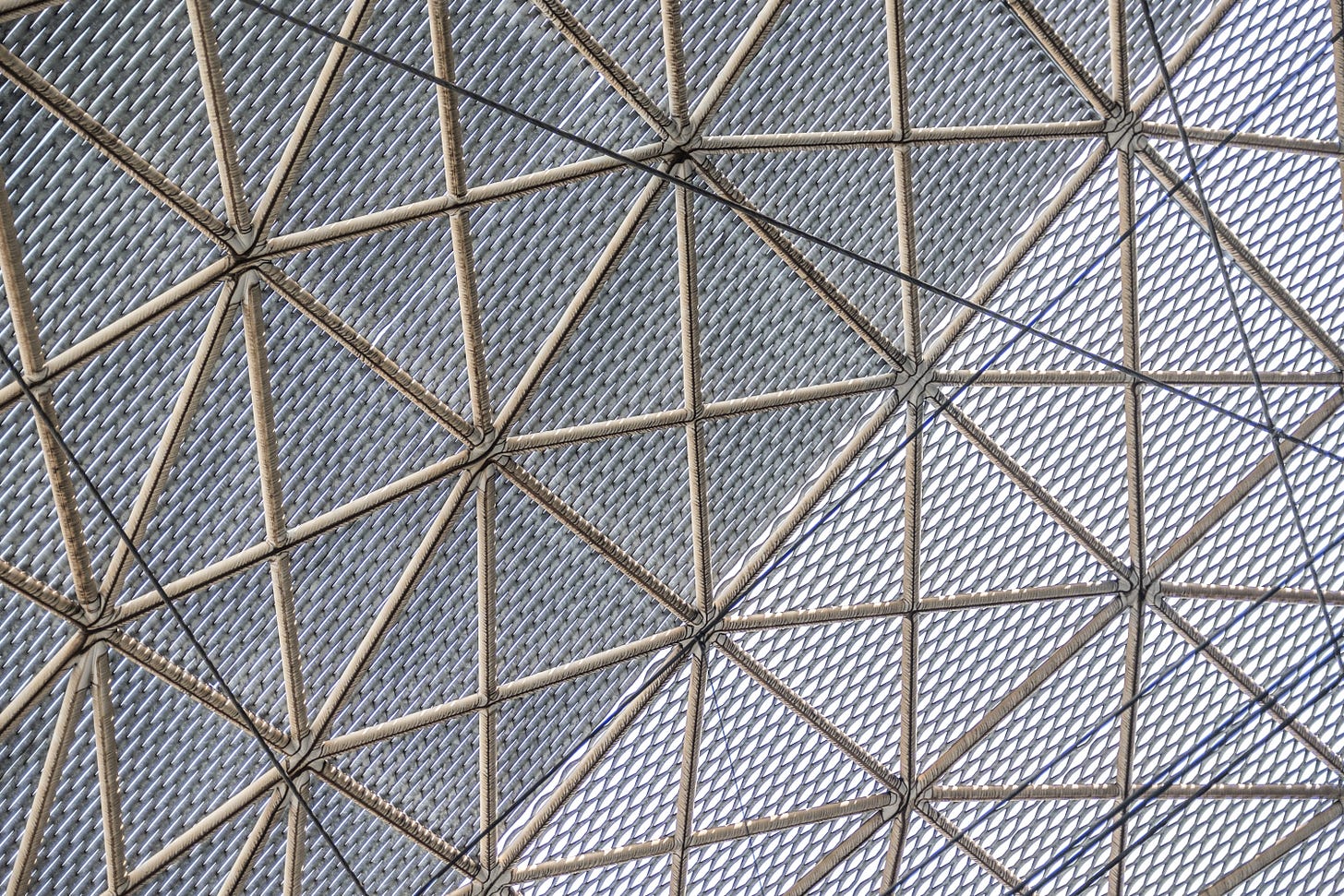 The key of a good productivity system is consistency. GTD is sometimes criticized for being too complex to implement in your daily life. I agree that strictly following the GTD methodology can be too much, but you can already achieve a lot with the basics.
For instance, I don't use the "context" option described in the book. David Allen explains that you can tag each "next action" with a context label like "home/work," "on the phone/in car," or "low energy" / "high energy." My work-life balance and agenda are well-structured, and my weekly review is enough to plan tasks into contexts without having to keep an active tag system. I chose to remove it from my GTD after realizing that it was taking too much time to maintain.
Your GTD can evolve in its own customized version as well. GTD gives you the power to clear the inputs you receive in an organized way, but if you let inputs interrupt you all the time, your day will still look like a mess. On top of GTD, you can use other techniques that will let you focus on the "next actions."
I recommend three methods that work well with GTD:
Asynchronous communication: GTD is solving the problem of how to sort your "stuff;" asynchronous communication answers when to sort it. And the answer is simple: once or twice a day, no more. By batching your communication time, you can free the rest of your day for deep work. I wrote a post about it if you want to go into more details.

The 1-3-5 rule: If used properly, asynchronous communication will give you back the time you need to complete your "next actions." But how do you choose what to do next? The 1-3-5 rule is a great way to select your next actions. The rule says that every day, you should select:

1 big task that takes several hours of focus

3 medium tasks that take five to thirty minutes each

5 small tasks that take under five minutes each, mainly errands

"Eat that frog": American author Mark Twain once said, "Eat a live frog first thing in the morning and nothing worse will happen to you the rest of the day." The "frog" is the big task in your 1-3-5 rule. It's the most difficult one because it will take time and focus. To make it easier, tackle this big task first thing in the morning. Don't check your emails or the latest news on your phone when you come to the office—just sit down and eat that frog. It works, believe me (disclaimer: I write all my blog posts first thing in the morning).
With these additional techniques under your belt, you should be equipped to regularly reach a state of flow where your concentration is at its highest level. Stress related to deadlines or fake due dates should also become a bad memory. Always feel free to experiment with new techniques or revert to something that worked better in the past. Getting Things Done is the backbone of your productivity system. Don't wait to try it!
---
Do you like this post? Subscribe to my newsletter and be the first to receive my next article.
---
Photos by Maarten van den Heuvel, Viktor Talashuk, and Bernard Hermant