Discover more from Joachim's Blog
I share tips for entrepreneurs, productivity hackers, and busy people.
Which Entrepreneur Persona Are You?
Time for some introspection...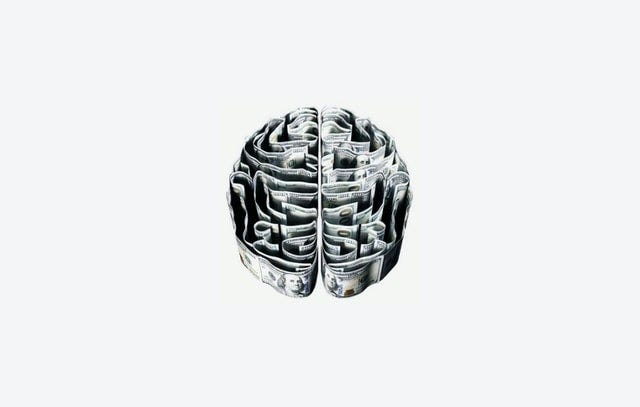 According to the Cambridge Dictionary, a persona is "the particular type of character that a person seems to have and that is often different from their real or private character." This term is also used in marketing when talking about a fictional character for a client segment. In other words, a persona is a fictional character representing a particular personality and behavior.
Entrepreneurs also have different personas that define how they manage their companies. Knowing your entrepreneur persona can help you better understand your personal goals, your management style, and your personality.
The personas I describe below are voluntarily stereotypical, but this list gives you a blueprint to ask questions about your entrepreneurial style. By knowing your strengths and weaknesses, you can become a better entrepreneur.
7 types of entrepreneurs
The Kickstarter: They like to start new things all the time and can even run several businesses in parallel. This multifaceted focus gives them an advantage in how fast they can learn from multiple businesses, but it can also spread their attention too thin. Kickstarters have a good vision of the future, but can also rapidly lose interest and jump from one project to another without realizing the projects' full potential.
Famous Kickstarter: Elon Musk, CEO of SpaceX and Tesla, founder of The Boring Company, Neuralink, and OpenAI
Strength: Launching new businesses
Weakness: Available attention
The Hustler: They excel at selling and pitching their business. They usually build service-based businesses like agencies or consulting firms where they spend a lot of time with clients. They also understand the value of networking and spend a large amount of their time creating new relationships. Their network is vast but also tends to spread in many directions, which can make them lose focus or energy over time. Hustlers are very energetic and charismatic, but this high energy can also lead to burnout if it's not kept under control.
Famous Hustler: Oprah Winfrey, host of The Oprah Winfrey Show
Strength: Sales and networking
Weakness: Tendency to burnout
The Engineer: They usually have a technical or research background. Their knowledge is the backbone of their company. Engineers are great at building technology companies, but they can be overwhelmed by the business side of entrepreneurship. It's sometimes in the best interest of Engineers to find a co-founder that will complement their lack of business sensitivity. Their management style is also more mechanical, and they tend to see people as machines that they can program.
Famous Engineer: Bill Gates, founder of Microsoft and the Bill & Melinda Gates Foundation
Strength: Technology
Weakness: Emotional intelligence
4. The Guru: They spend a lot of time crafting a strong personal brand more or less attached to their company. They are usually perceived as thought leaders or influencers, and they are great at attracting new talents to their company. They are also quite often spending time on creating a unique company culture that matches their personal brand. The risk for Gurus is going too far and creating a sect-like environment (remember Adam Neumann?). It's also difficult for a company to lose its Guru, as its branding is attached to the individual.
Famous Guru: Tony Hsieh, former CEO of Zappos and author of Delivering Happiness
Strength: Company culture
Weakness: Confusion of personal and company brand
The Visionary: They focus on the big picture and can often detect trends before they become mainstream. Innovation is the keyword for Visionaries, and they tend to build technology-focused companies. However, their constant focus on long-term vision can sometimes create a disconnection with the real day-to-day operations. Visionaries can sometimes distort reality around them so that it can match their idealistic vision. This increases their resilience but can also hide problems they're facing in the present.
Famous Visionary: Steve Jobs, founder of Apple
Strength: Disruptive innovation
Weakness: Reality distortion
The Bootstrapper: They prefer to build their business organically, focusing on revenues to grow instead of external capital. Bootstrappers are real Jack-of-all-trades, capable of single-handedly building a solid start for their company. They are usually very patient and could wait for years or even decades before their business takes off. However, their high involvement with the day-to-day business could prevent them from delegating tasks to someone else and restrain the company growth.
Famous Bootstrapper: Jason Fried, founder of Basecamp
Strength: Broad skillset
Weakness: Delegation
The Scaler: They do everything to grow their company as fast as possible (a pure opposite of the Bootstrapper). They are usually looking at disrupting an established industry thanks to a new technology or business model. This fast-paced growth can also harm their team members, who are usually asked to sacrifice their personal life for the company. Company culture can suffer if Scalers push too hard for growth.
Famous Scaler: Jeff Bezos, founder of Amazon
Strength: Business expansion
Weakness: Team happiness
How to find your persona?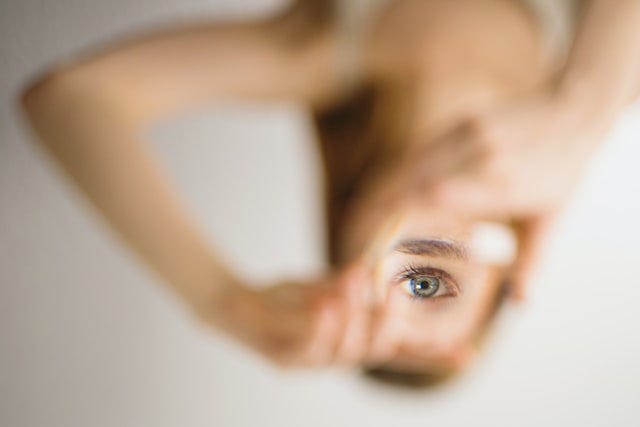 Finding your persona can help you understand the reason you are an entrepreneur. Trying to live in a persona that doesn't fit you will only bring frustrations and decrease your motivation. Some introspective work is never bad when you are an entrepreneur.
To figure out which persona you are, ask yourself these questions:
- Who do you admire the most?
Asking which entrepreneurs you admire the most is a good way to discover what motivates you. You don't need to be inspired by extremely successful people; entrepreneurs who have managed to create a strong work-life balance can be a great source of inspiration. The people you admire the most will tell you a lot about which life you want for yourself.
- What type of culture do you want to build?
A company's culture is always linked to its founders. This can change over time, but the founders are always building the first bricks that will shape the company in the long run. Knowing your persona will help you analyze how you impact your company culture. A culture focused on growth will be different from one focusing on innovation or well-being. Asking yourself in which type of company you'd like to work could help you be more consistent with how you build your company culture.
- What sacrifices are you ready to make?
Building a business always takes some sacrifices, but it's important to ask yourself where your limit is. Some entrepreneurs are ready to put the threshold of personal sacrifice very high, and they will naturally tend toward more demanding personas, such as the Hustler or the Scaler. This doesn't mean that they will succeed more easily, though. Well-balanced work-life ethics are often the sign of a long-lasting career. You must decide which sacrifices you're ready to make before it's too late to go back.
- How do you measure success?
Success is a subjective metric. Success can be measured in many ways: money, free time, benefit to society, client happiness, employee happiness, etc. Knowing how you measure success is critical if you want to feel content with your work. Focusing on the wrong metric will only push you toward an entrepreneurial style that doesn't match your personal values.
What does your persona say about your business?
Knowing your persona can teach you a lot about how you manage your company and your personal ambitions. Your persona can also change over time or become a mix of different personas.
I personally feel best in the Bootstrapper persona. It matches my way of working, my skillset, and my personal values. I'm quite sure I will keep this persona for some time, but it has not always been like this. When I started my entrepreneurship journey, I had more of a Hustler persona until I realized that it didn't fit with how I wanted to work. It took some time to shift to a more adapted persona. This switch of persona also brought a change in how I managed my company, but I feel way more in sync with my business nowadays.
It's important to constantly question yourself about what you want for your company. The personas I mentioned in this article are templates to help you discover your strengths and weaknesses. Ultimately, each entrepreneur is unique, and what works for one may not work for another. Constant experimentation and personal development will help you become a better entrepreneur.
As philosopher Alain de Botton said, "anyone who isn't embarrassed of who they were last year probably isn't learning enough." Is it time to change your persona?
---
Do you like this post? Subscribe to my newsletter and be the first to receive my next article.
---
Photos by Morgan Housel and Mathieu Stern